Love is Brewing is a solo project that is ongoing.  You'll play as a brand new business owner and open your own bubble tea shop! Create all kinds of beverages and build the place you've always dreamed of. Communicate with your customers, meet new people and, who knows, maybe find love. All of the documentation and organization was made on Notion. The game's code was made using Visual Studio Code and Unity Engine.
This is a solo project so I have been doing the programming and designing and I have borrowed assets that are free to use. So far, I have been working on documenting the different parts of the game; the system, the story, the levels. For programming, I have been working on scripts to make the preparation of drinks possible and the dialogue system as well with Yarn Spinner.
My intention for this game was for it to be relaxing. I watched a lot of coffee-making POV videos and wanted to recreate that; the making of the drinks, the sounds, and the visuals. I am a big fan of games that mix genres and decided to mix two genres I like ; restaurant management and dating-sim. As you make the drinks for your clients, there won't be time-based events such as making the drinks quickly. I want the experience to feel relaxing and immerse the player in the ambiance and story.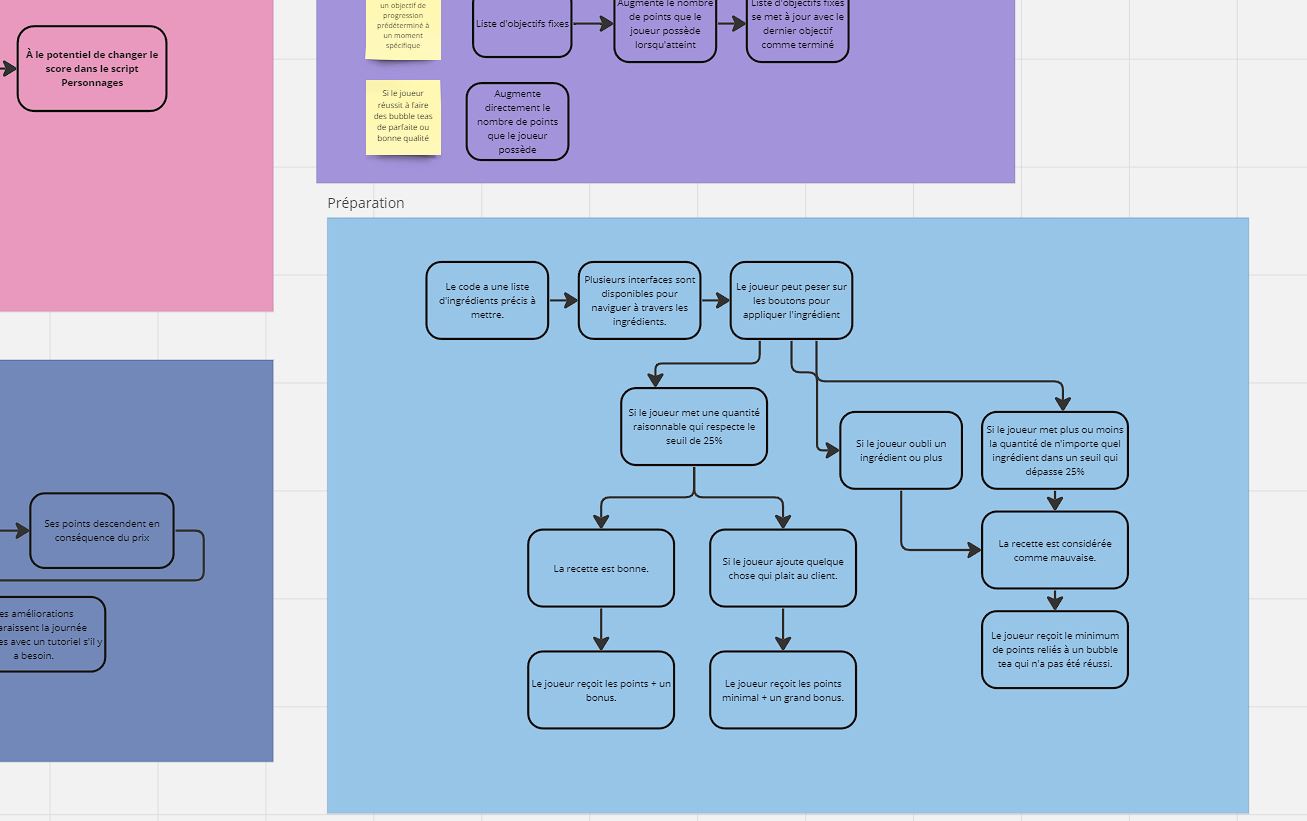 Design documentation
- Game's position and intentions: Types of fun it will bring the user potentially, dissecting similar games, types of interactions etc.
- System design: Creating flowcharts to simulate the game's system (clients, drink-making, dialogue, etc. )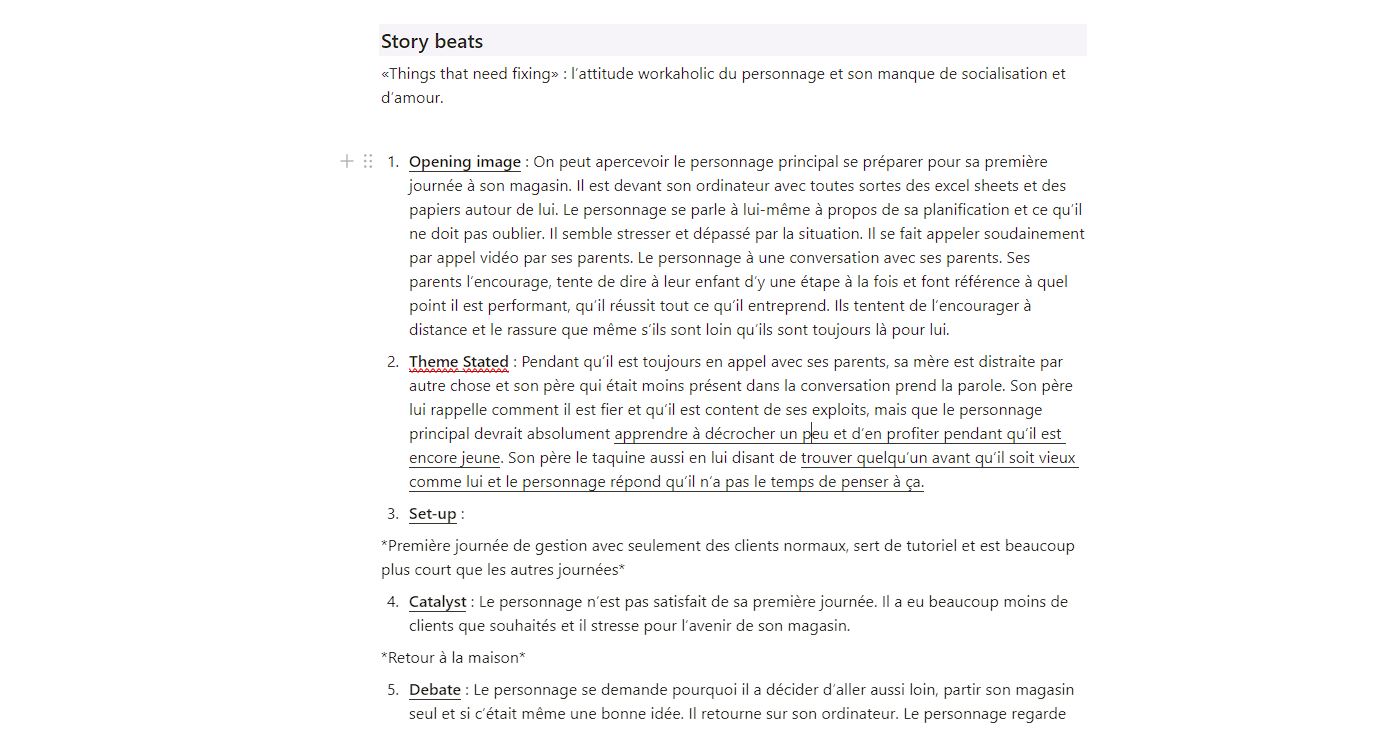 Narrative and level design
- Character's sheets:  Developed the main characters' personalities, appearances, interests, etc.
- Moodboard: Made mood boards for the game's scenes and different characters.
- Story beats: Following Blake Snyder's model, developed the story key moments from beginning to end.
- Level breakdown : Once the beats were done, it was time to make a chart of every level and scene; what phases and elements they were going to consist of throughout the game.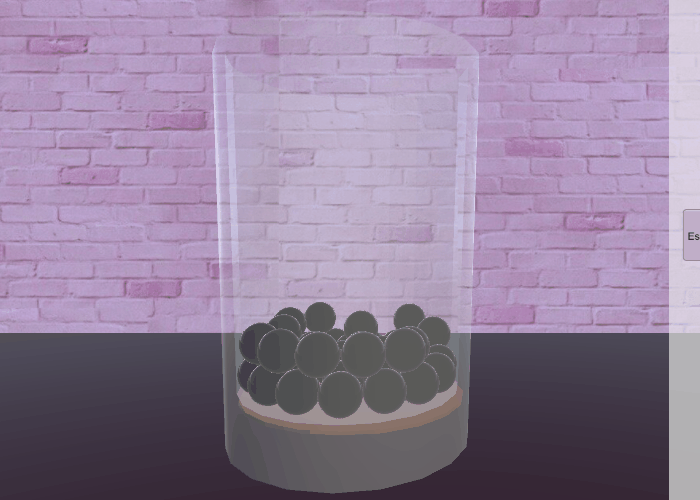 Integration
- Unity project in 2D/3D: I decided to mix both for Love is Brewing.
- Integrating Yarn Spinner : Dialog system integration and learning how to code for .yarn scripts.
- Developing a drink preparation system in engine.